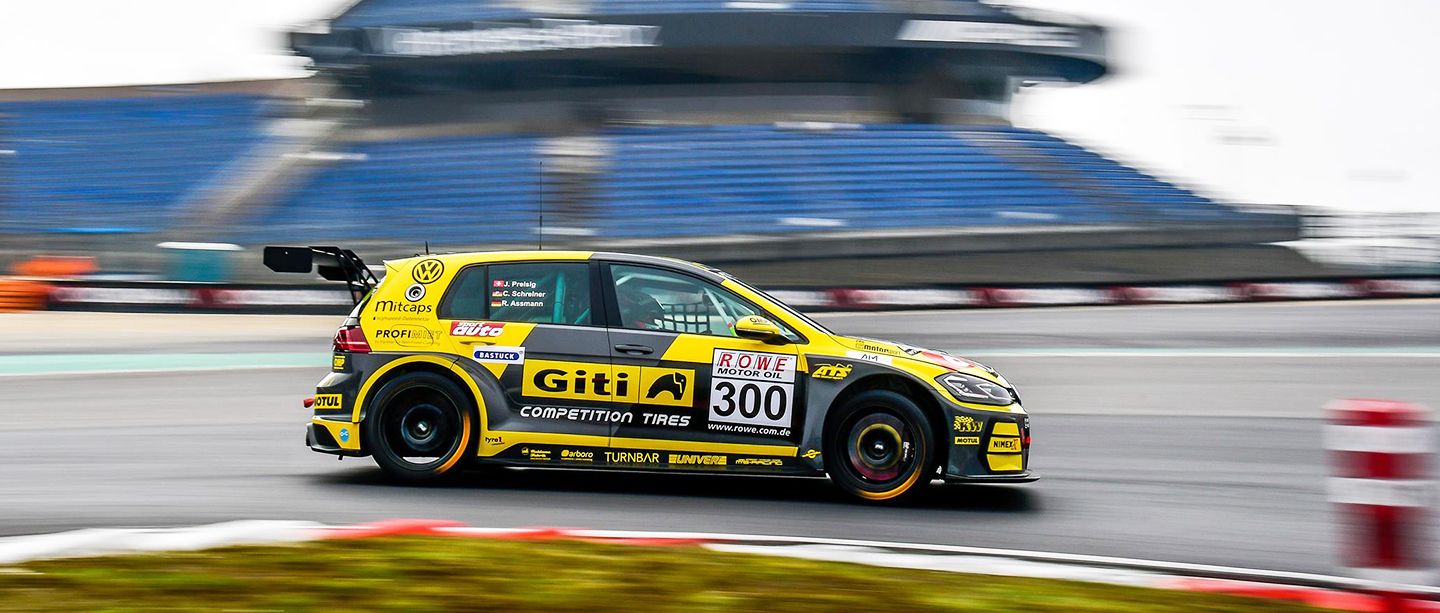 The exclusive Girls only Team rocked the green Hell
Giti Tire Motorsport by WS Racing
With the support of Volkswagen, Giti Tire entered the ADAC TOTAL 24h Race 2019, the largest German car race, with a 100 % female racing team. During the race the girls had to face some serious challenges.
More than 230,000 motorsport fans focussed on the Girls only team at this year's 24h race. 155 teams in 24 categories took part in the 47th edition of the legendary long distance race. The Girls only team, constisting of only female team members, three female drivers, mechanics and engineers, was one of them. Right at the beginning of the race the twenty young ladies had to bear some setbacks. By overcoming the challenges they had the fans on their side.
The "green hell" did not let the girls get away easily. The first driver, Jasmin Preisig from Switzerland, had to drive the Golf VII GTI TCR back into the box due to an object on the circuit that damaged the cooler. This led to an engine failure. At 4:30 pm it was clear that the mechanics would have to spend the next hours changing the engine as well as the turbo aggregate and the control unit.
While the mechanics had to work very hardly from this moment on the three drivers Ronja Assmann (D), Carrie Schreiner (D) and Jasmin Preisig (CH) could only hope and wait – 14 hours in total. Not losing focus on their only aim – to cross the finish line – the girls managed to bring the Golf VII back on track in the early Sunday morning. The girl's only priority was to cross the finish line without any accidents as it was unrealistic to think about the class victory.
By reaching the finish line the Girls only team had been driving 98 laps with their best lap time of 9:22,981 minutes. The total distance was not enough for the Girls Team to be considered for evaluation in the end – Girls only won the hearts of the fans anyways.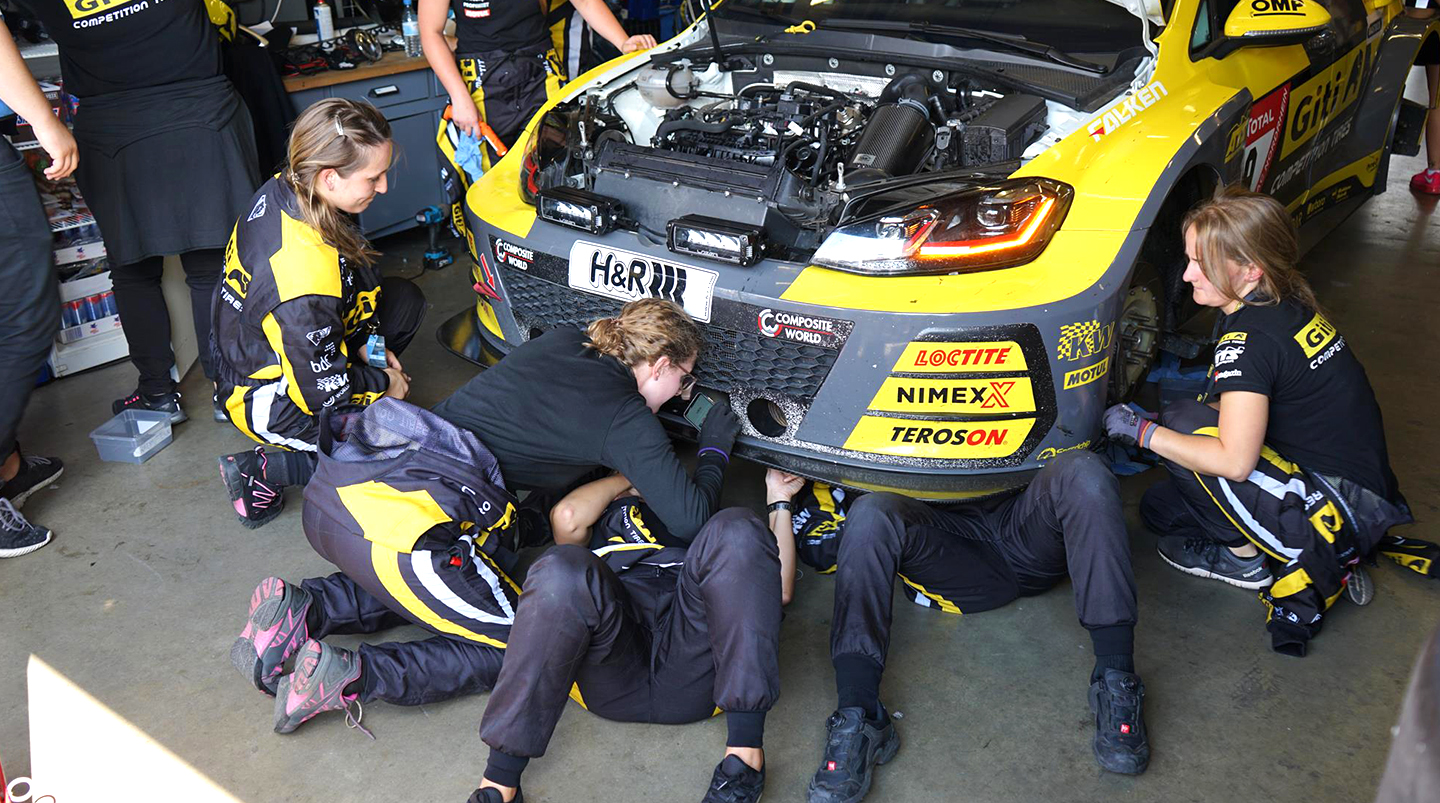 The popularity of the Girls only Team is overwhelming. The fans at the circuit and various messages via Social Media – the interest in the women's team is enormously high. During the 14 hours of repairing the car, we received messages, images and motivating shouts through Facebook and Instagram, people were standing and waiting in front of box 23. As one of the first pure female racing teams Girls only accpeted the challenge of 24h race and demonstrated their power from the beginning until the end.