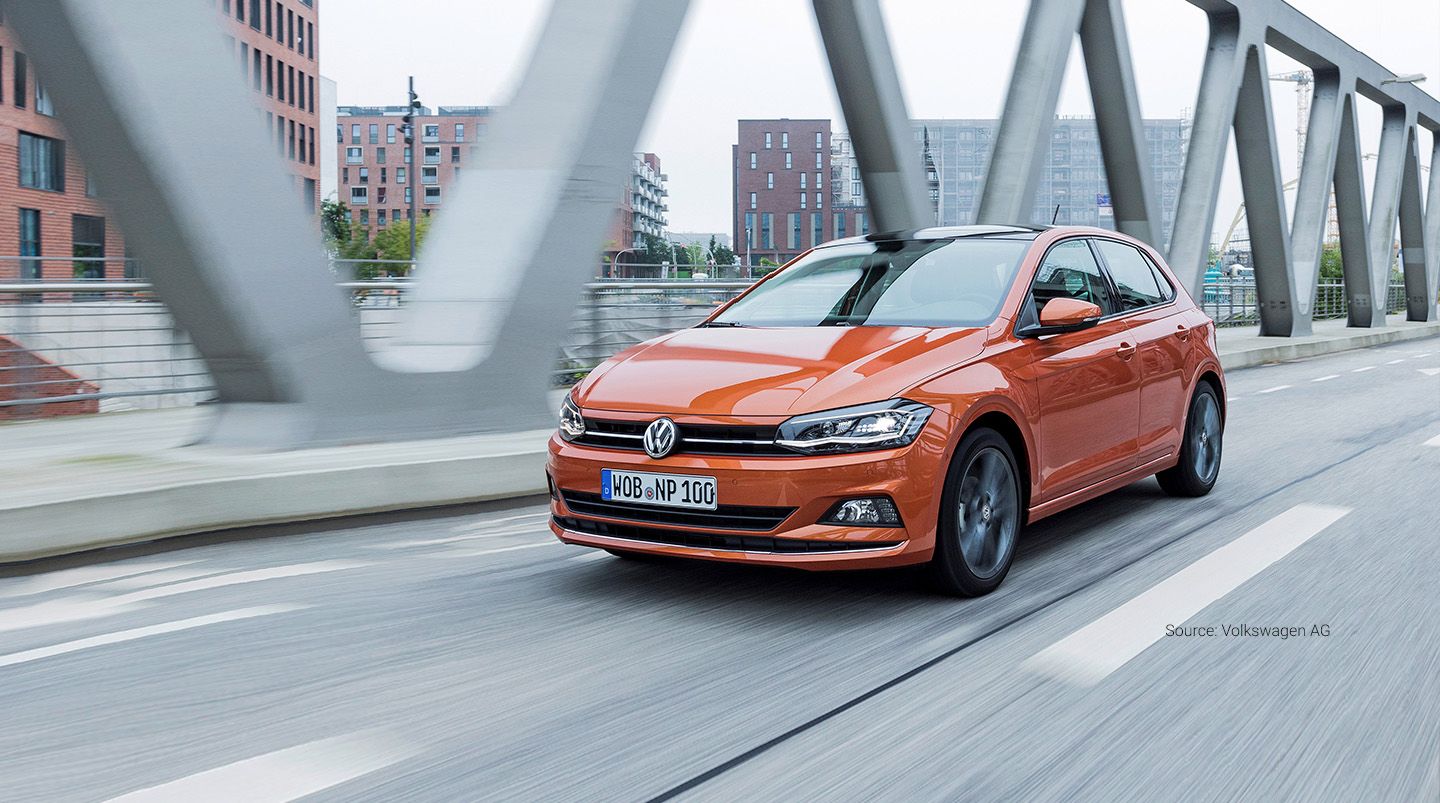 Original Equipment (OE) supplier for the new VW Polo in Europe
Giti Tire continues its success story
Giti Tire is proud to announce a second OE supply contract with the Volkswagen Group in Europe. Following the contract to equip the Seat Ibiza, produced at the Spanish manufacturer's Martorell plant, Giti Tire has now been chosen as an OE tyre supplier for the new VW Polo. Built at VW's Pamplona factory, the Polo will roll off the assembly line wearing 185/70 R14 88H GitiSynergyE1 tyres.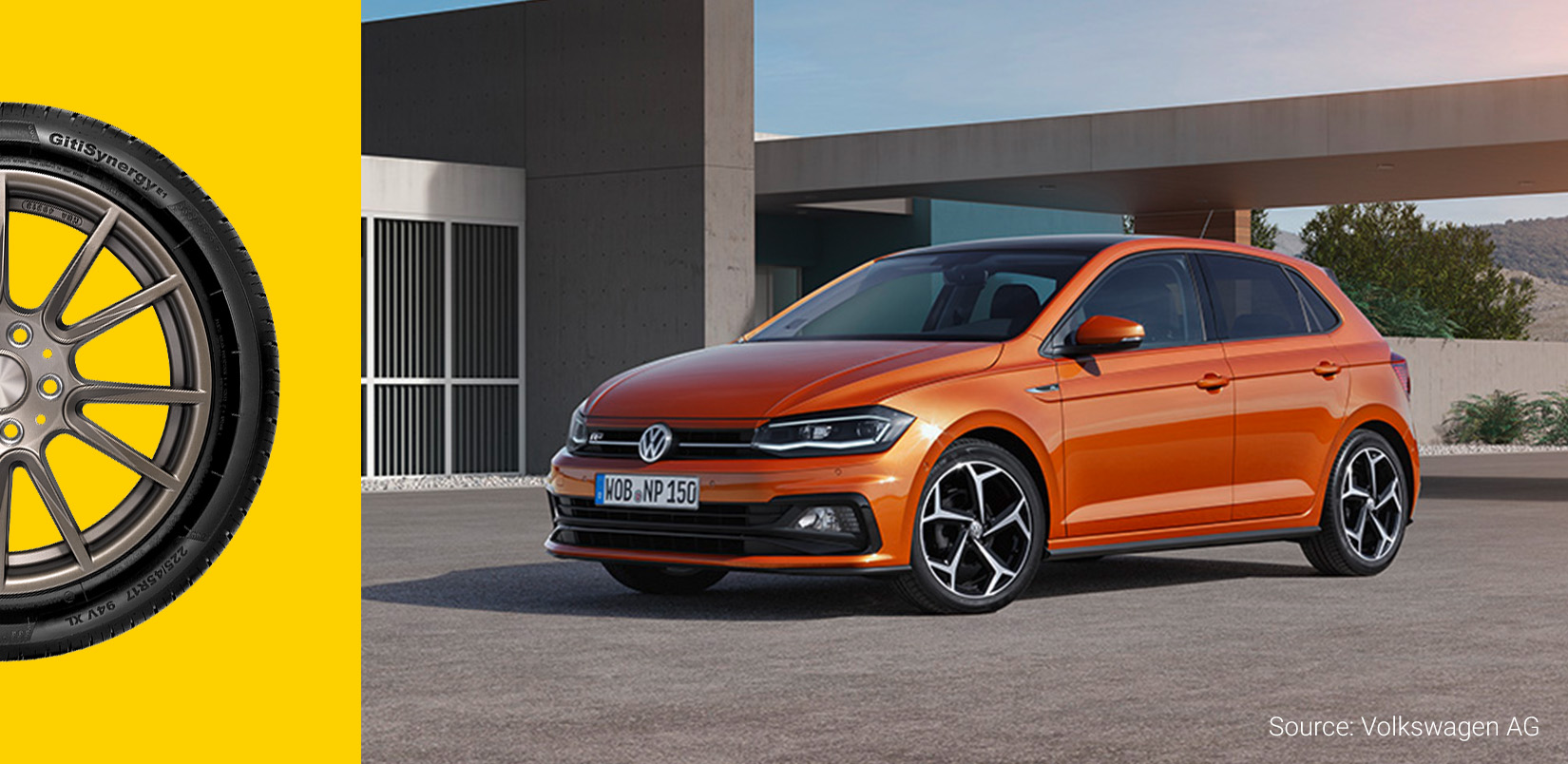 GitiSynergyE1 is OE fitment for the sixth generation VW Polo
Outstanding driving characteristics with lower emissions
Developed in Germany, tested in Europe!
The GitiSynergyE1 lives up to its name. Its unique combination of high-performance ECO tread compound and contour tread design ensure outstanding driving and braking characteristics on both wet and dry roads, while its low rolling resistance contributes to lower CO2 emissions. This synergetic combination of strengths helped the GitiSynergyE1 meet Volkswagen's stringent requirements.
Only when testing has been successfully completed can a tyre receive final approval from VW engineers. With this in mind, prototypes of the tyre that would eventually become the GitiSynergyE1 were benchmarked against Volkswagen's original equipment tyre specifications throughout the development phase. During the demanding test programme these development tyres had to prove their worth on renowned motor industry test tracks in Spain (Idiada), England (Mira) and Germany (Papenburg).
Giti Tire now supplies OE tyres to the Volkswagen Group worldwide, including Europe, Brazil, the USA and China. The 15 and 16-inch Giti tyres that VW recently approved for the Polo in the Brazilian market were also developed at the European Research & Development Centre in Hannover. The Giti Tire success story now continues with these original equipment tyres for the Seat Ibiza and VW Polo in Europe.
Further information about the Giti Tire and its products is available at: www.giti.de, on Facebook at @GitiTire.de, and on YouTube at Giti Tire Deutschland.