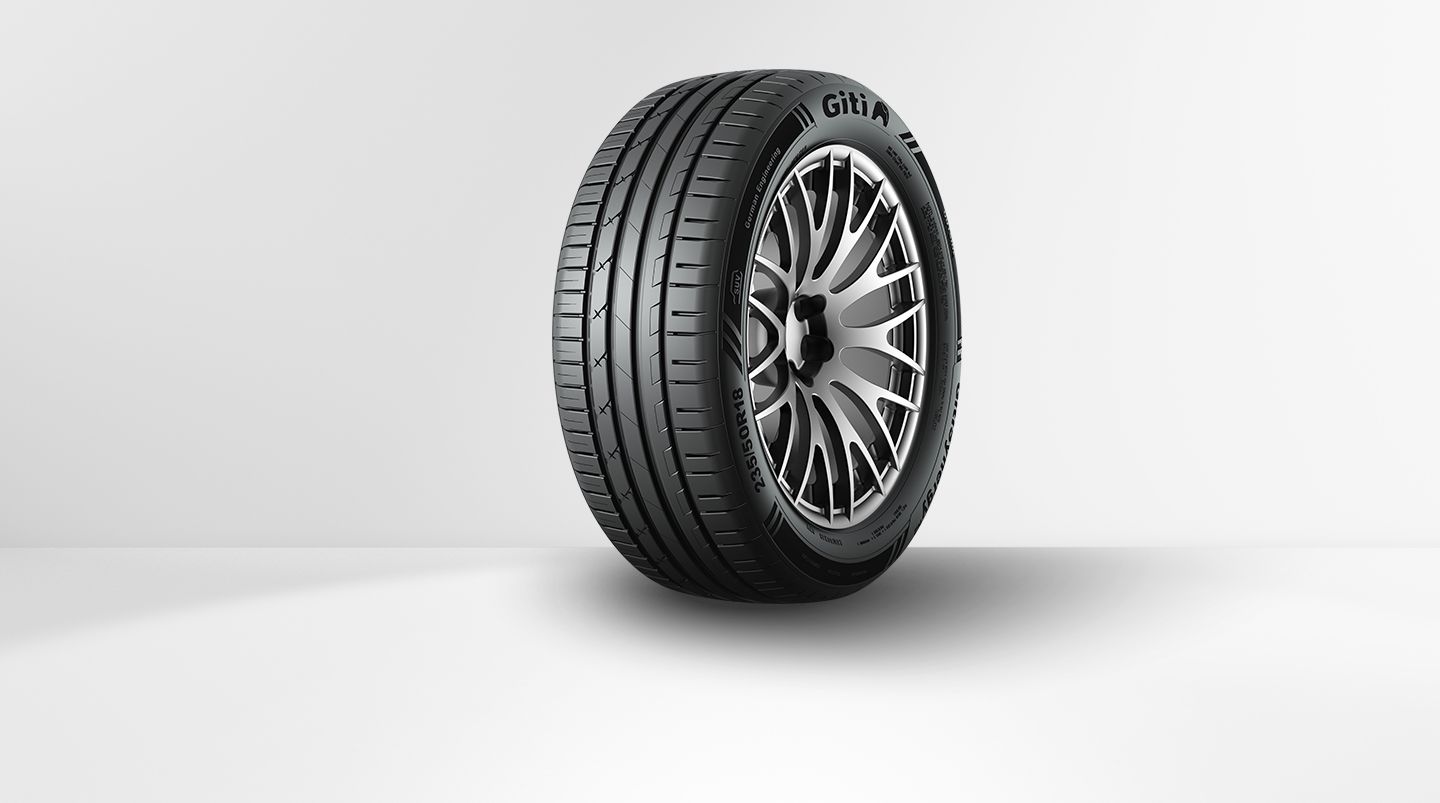 New GitiSynergyH2 high-performance tyre reaches the aftermarket
The tyre will initially be available in 17 sizes with rims from 15-18".
Giti Tire's GitiSynergyH2 high-performance tyre has reached the aftermarket, with its OE designed derivative having already secured a number of fitments with the VW Group.
The tyre will initially be available in 17 sizes with rims from 15-18", section widths from 185-235, series sizes from 50-65 and with speed indices across T, H, V, W and Y.
Aimed primarily at compact and family cars, crossover vehicles and small SUVs, a further 25 additional sizes will follow throughout the year.
The GitiSynergyH2 has recorded A in wet grip across the range and A-C in rolling resistance in EU Label results.
The core characteristics of the GitiSynergyH2 are safety without worry, energy efficiency and precise control.
The GitiSynergyH2 was originally unveiled in December 2020 as an OE fitment and has since been selected in sizes 205/60R16 XL 96H and 215/55R17 XL 98H for the VW Caddy 5, and in 225/55R17 97V for the Seat Ateca and Skoda Karoq.
The new tyre replaces the GitiSynergyE1 and GitiPremiumH1, both of which were part of the original Giti brand launch into Europe in 2016.
It was designed and engineered at Giti Tire's European Research & Development Centre in Hannover, with testing at the company's MIRA facility in the UK as well as key locations in Germany and Spain.
It is the first European tyre which utilises the AdvanZtech technology platform, the manufacturer's globally-integrated, company-wide R&D system which boosts the sharing and utilisation of specialised and advanced technology to create tyres which enhance the overall driving experience.
The results are a completely new developed tread compound that delivers a 7% improvement in wet braking, a 5% enhancement in dry handling and a 3% increase in dry braking.
Additionally a new tread pattern layout provides precise and stable handling behaviour and a 4% improvement in aquaplaning resistance.
The mileage potential, dependent upon driving characteristics, could be improved by almost 20% while the new lightweight carcass delivers low rolling resistance which improves fuel efficiency.
Fabio Pecci-Boriani, Senior Product Manager PCR, SUV, Light Truck for Giti Tire (Europe) said: "The AdvanZtech technology platform has transformed our tyre development potential as it allows us to pull on the technical expertise of over 900 experienced Giti R&D personnel anywhere in the world, and harness that knowledge into the latest launches.
"This is evident in the GitiSynergyH2 where we have made significant advancements in wet performance while in parallel improving the mileage potential, two measurements which often have a negative effect on each other during the development phase.
"The technical and material modifications we have bought into the GitiSynergyH2 make it a truly great proposition."