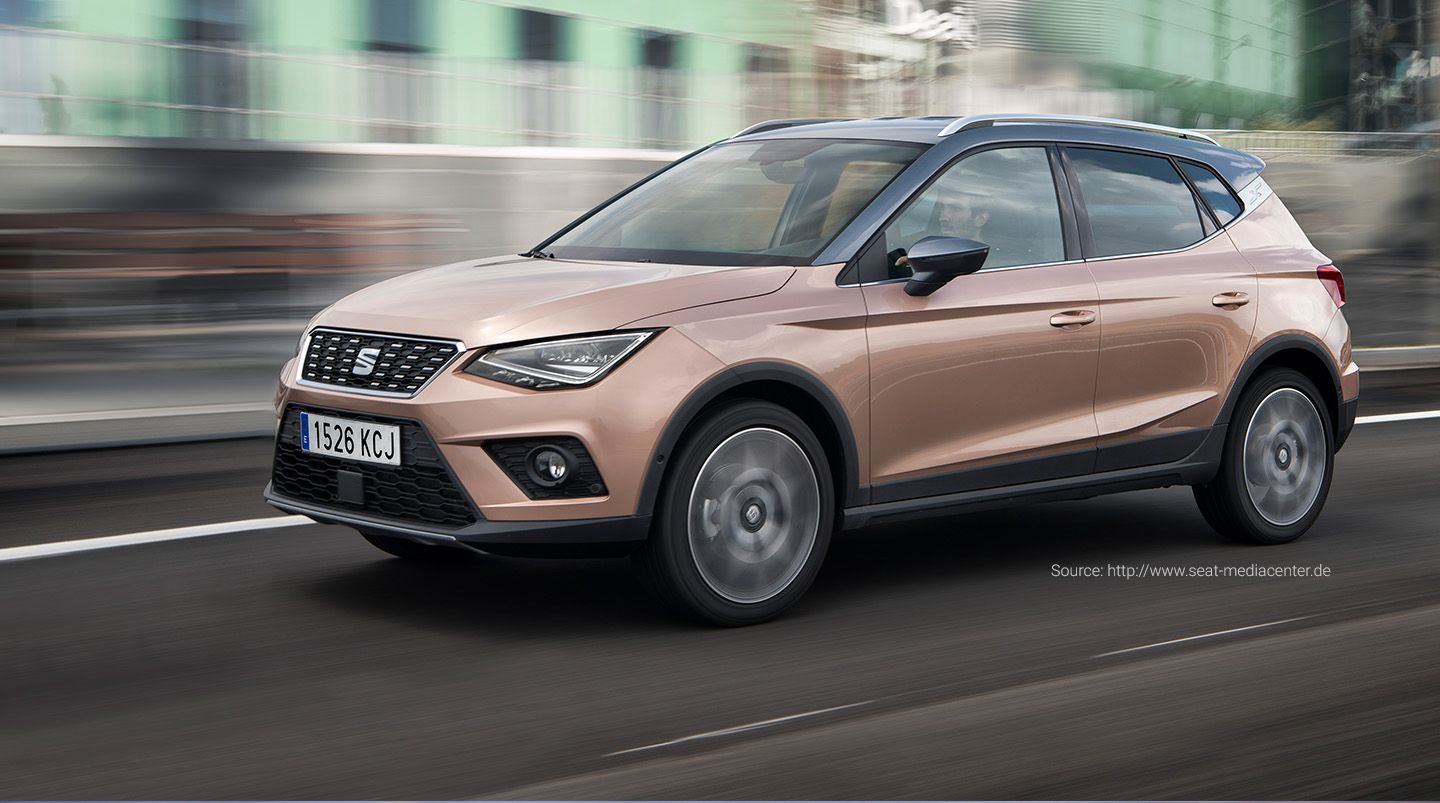 Giti Tire equips city SUV
Original Equipment Manufacturer for the City-Crossover Seat Arona
The GitiSynergyE1 has been selected as original equipment for the Seat Arona in size 205/60R16 92H, marking the third vehicle based on Volkswagen's MQB A0 small car platform.
A newcomer to the steadily growing small SUV segment, the Arona is produced in Seat's Martorell plant in Spain alongside the Ibiza.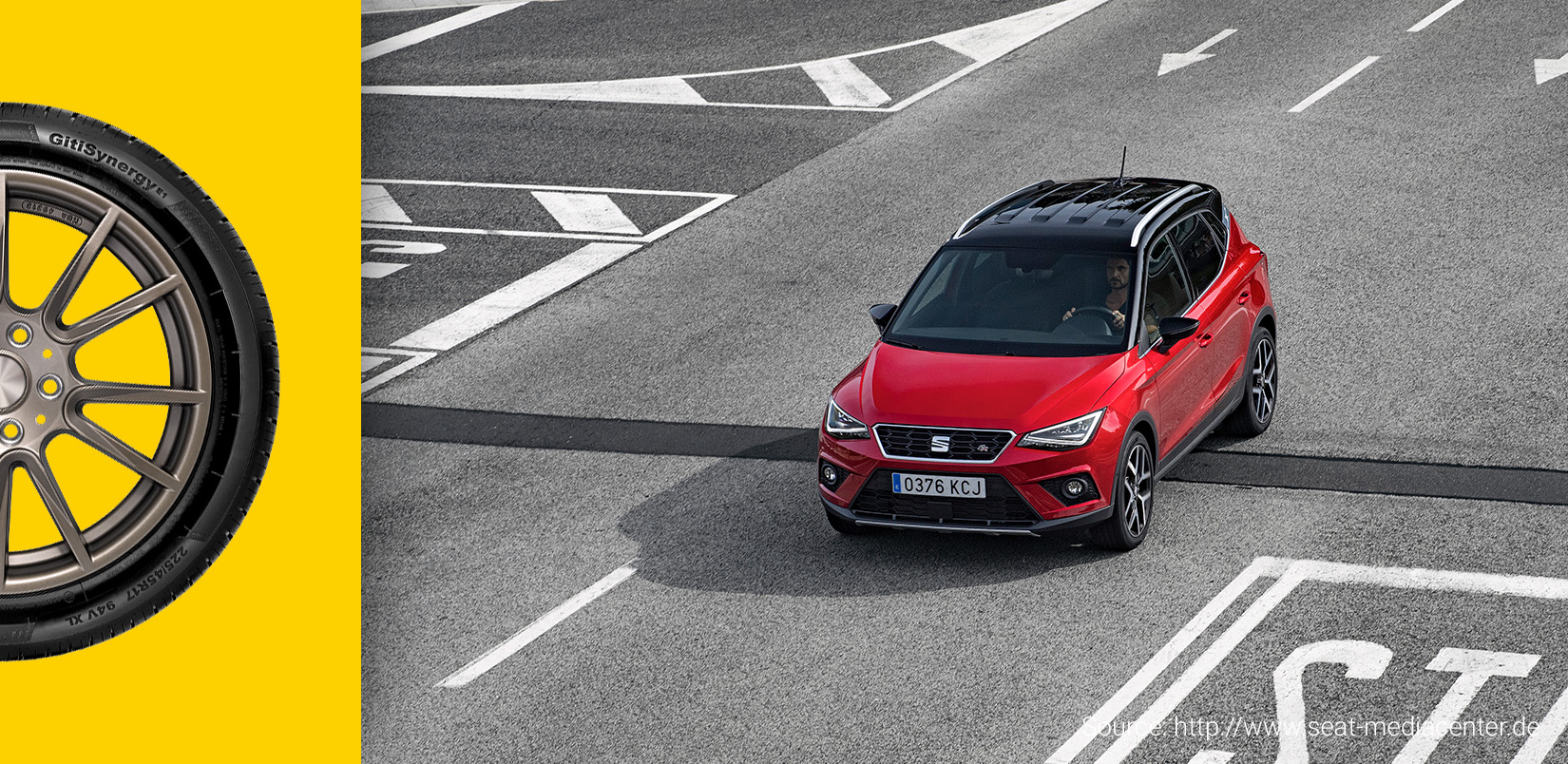 Third order for vehicles on the compact platform MQB A0
Developed in Germany, tested in Europe
Further original equipment approvals planned for 2018
The GitiSynergyE1 was designed and manufactured by Giti Tire's Research & Development Centre in Hannover. Attributes include a high-performance ECO tread compound and the special contour design for low rolling resistance, as well as enhanced driving and braking characteristics on both wet and dry roads.
As with all Giti brand passenger car and SUV tyres for Europe – including the GitiSportS1, GitiSportS1 SUV, GitiPremiumH1 and GitiWinterW1 – it carries the insignia 'German Engineering', highlighting its exclusive European development.
All track tests were undertaken at the company's MIRA facility in the UK, Idiada in Spain and Papenburg in Germany.
Prior to this latest announcement, the GitiSynergyE1 was approved for OE fitment to the VW Polo and Seat Ibiza. The company is aiming for further OE approvals in Europe in 2018.