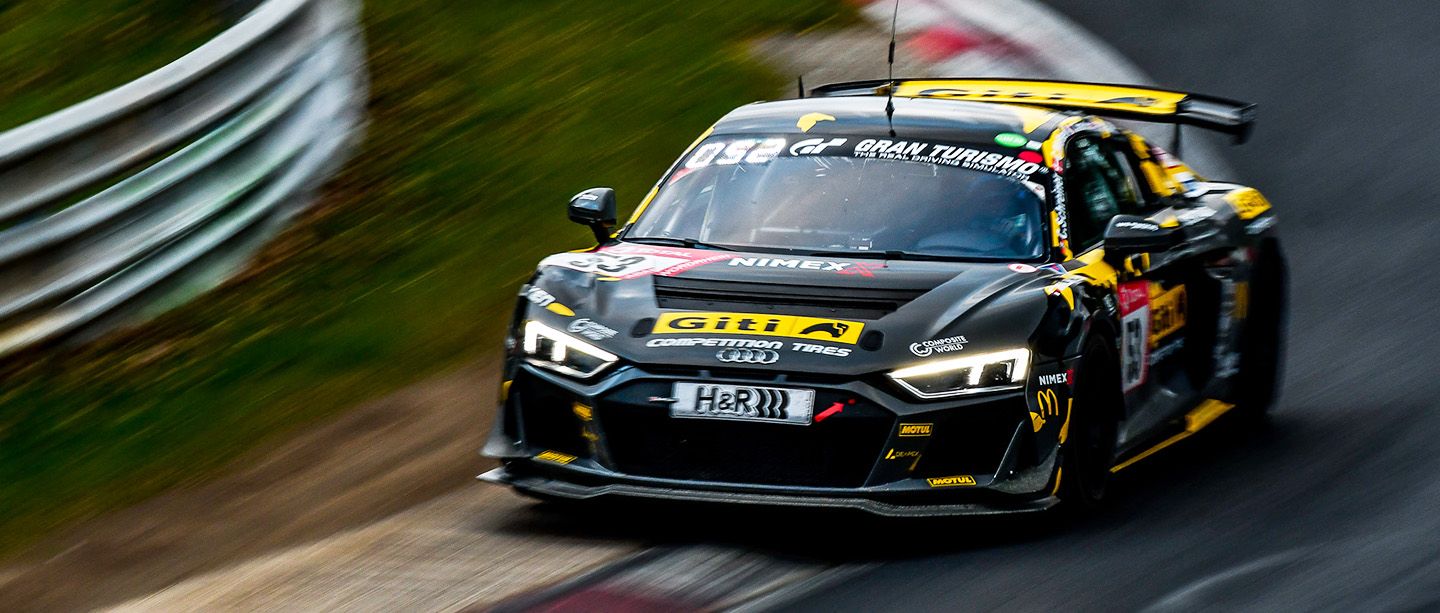 Giti Tire Motorsport celebrates fifth Nürburgring 24-Hour with four on starting grid
Location: Nürburgring, Nürburg, Germany
Dates: June 3-6, 2021
Giti Tire is celebrating its fifth straight year in the Nürburgring 24-Hour – and it's third with the pioneering #gitiracing all-female team – with four cars qualifying for the much anticipated 2021 event.
The Giti Tire Motorsport by WS Racing Audi R8 LMS GT4, which has an entire female team inside and outside the cockpit, came 34th in ADAC qualification race 24h-Race with a best lap time of 9.27.349 and an overall average speed of 148.888kph.
The Audi, liveried in the new Giti Tire Motorsport design along with the other cars, will be driven by Célia Martin, Carrie Schreiner, Christina Nielsen and Pippa Mann. Team leader is Lisa Mohr.
It is the first time the team, also known as 'Girls Only – Ready to Rock the Green Hell', will race in the more powerful SP8 Class having raced in a Volkswagen Golf VII GTI TCR in 2019 and 2020.
Other vehicles racing for Giti Tire Motorsport by WS Racing at the legendary Nordschleife includes a BMW 328i, a BMW 330i and a Volkswagen Golf VII GTI TCR, which will all compete in the competitive VT2 class.
This season all cars will run on GitiCompete GTR1 tyres, which form part of a comprehensive range of competition racing tyres which are used in events around the world. The proven technology findings are adapted to further develop its everyday portfolios, taking learnings 'from the racetrack to the streets'.
Giti Tire's online #gitiracing activity will also kick-up a gear for the weekend with a full 24-hour multimedia approach and the launch of new mini-movies from the first practice laps on the Thursday to the race's conclusion Sunday.
The 49th ADAC TOTAL 24h Race takes place across the weekend of June 3rd to 6th.
Stefan Fischer, Managing Director - Product Technology at Giti Tire Europe, said: "We have been working tirelessly with the four teams to ensure the tyres and tyre strategy delivers exactly what is required come race day to deliver peak performance, as we have every year.
"If I had been told in 2016 that we would be celebrating our fifth Nürburgring 24-Hour, and that we would also play a first-hand role in the trailblazing #gitiracing all-female team for three consecutive years, I would have laughed.
"This journey has been epic, and year-after-year our technology and support gets better-and-better. What we have learnt has been invaluable, and this has been instrumental in the development of the new GitiSportS2 UHP and GitiSynergyH2 HP tyres."