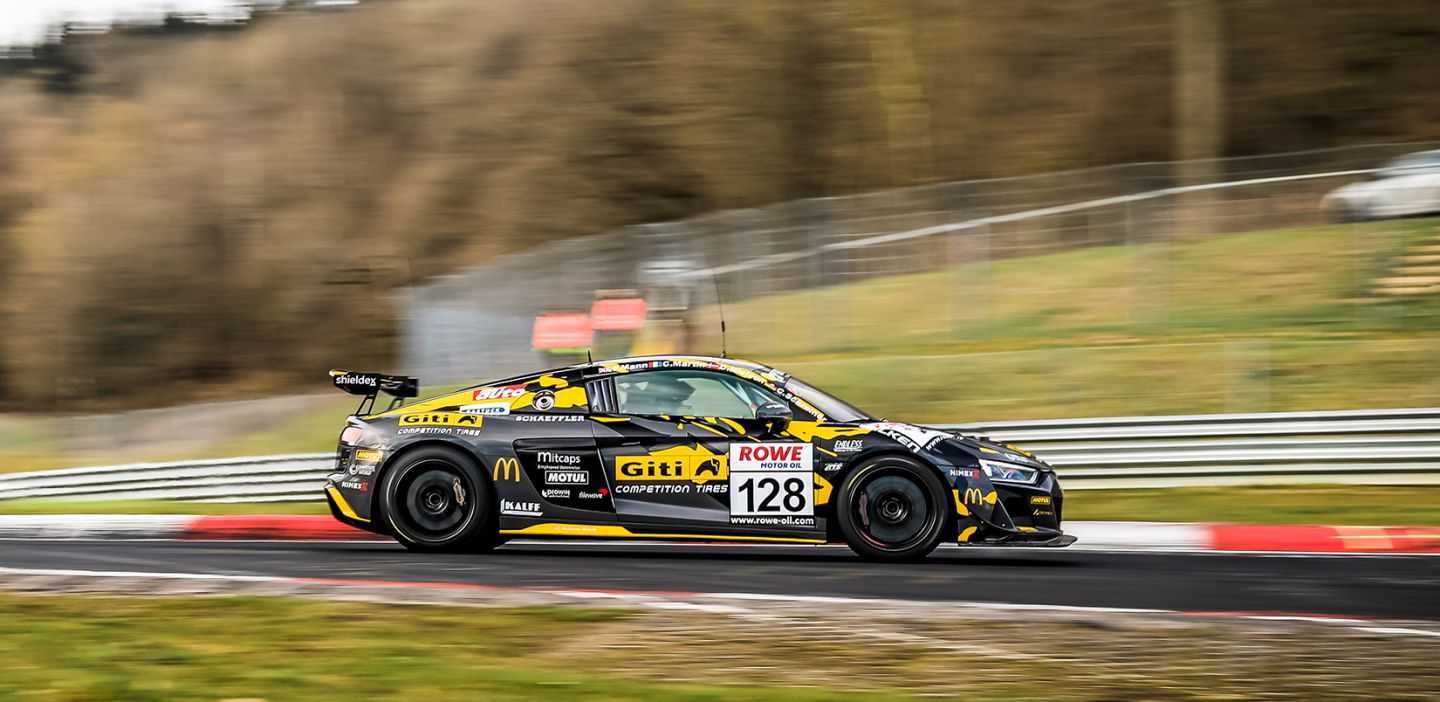 Giti Tire Motorsport by WS Racing reveals 2021 vehicle line-up
Giti Tire Motorsport by WS Racing revealed their 2021 vehicle line-up at the first Nürburgring Endurance Series 2021 race (April 17 & 18), with the trailblazing #gitiracing all-female racing team taking the wheel of the Audi R8 LMS GT4.
With an entire female team inside and outside the cockpit, the team has moved the 'Girls Only - Ready to rock the Green Hell' project into the more powerful SP8 class having raced in the VW Golf GTI TCR for the last two seasons.
The Audi, liveried in the iconic Giti Tire Motorsport design, was driven by Carrie Schreiner and Célia Martin during the race with Lisa Mohr as the new team leader. The weekend was spent primarily familiarising the drivers and engineers with the vehicle and the GitiCompete GTR1 racing tyres.
Both Pippa Mann and Christina Nielsen will complete the starting line-up of the #gitiracing all-female racing team at the Nürburgring 24-Hour, which is scheduled to take place across June 3 – 6.
Other vehicles racing for Giti Tire Motorsport by WS Racing at the legendary Nordschleife over the 2021 season will include two BMW 330i cars, numbered 491 and 492, and the Volkswagen Golf VII GTI TCR, numbered 490, which will all compete in the competitive VT2 class.
Stefan Fischer, Managing Director - Product Technology at Giti Tire Europe, said: "The very first racing weekend of the season is always a challenge with new drivers, cars and set-ups, but it's also the most educational and we'll take what we've learnt to keep produce minor gains which make a major difference."
Team leader, Thorsten Willems for Giti Tire Motorsport by WS Racing said. "It was a highly successful first event and we were happy to finally be on the course. I am very pleased that we took no damage, especially due to the tight schedule until the 24-hour race."
This season all cars will run on GitiCompete GTR1 tyres, which form part of a comprehensive range of competition racing tyres which are used in events around the world. The proven technology findings are adapted to further develop its everyday portfolios, taking learnings 'from the racetrack to the streets."