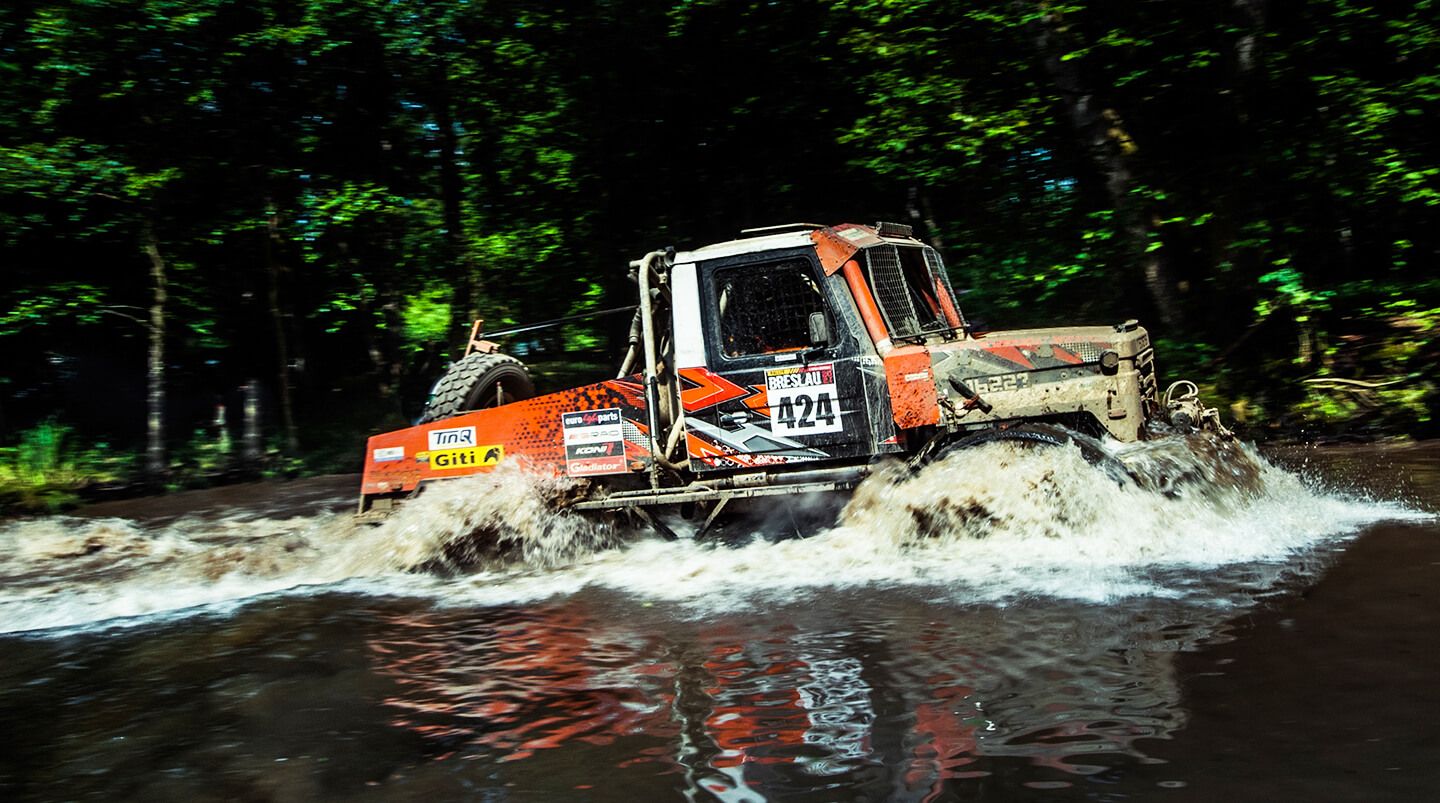 GITI SPONSORED TRUCK TEAM HOLTEN SUCCESSFULLY COMPLETES RALLYE BRESLAU
Only one set of tyres required in one of the world's leading extreme off-road events
Giti-sponsored Truck Team Holten has successfully finished one of the world's leading extreme off-road events, the Rallye Breslau in Poland, requiring only one set of Giti tyres.
Described as the 'Dakar of Europe', the Netherlands-based team entered a modified Mercedes 1622 800HP and a Scania 4x4 630 in a field of 28 vehicles in the Extreme Trucks category, which comprised a five-day, 1,300km cross country rally programme across some of the most difficult terrains imaginable.
Driving on Giti GAO897 Off Road tyres in size 14.00R20, both units managed to successfully navigate Monday's course but severe damage to the front axle of the Scania finished its race on the Tuesday daytime.
On Tuesday night the Mercedes successfully navigated the dunes stage to stand 9th, and on Wednesday travelled cross country to the second base at Gwda Wielka where it finished in 12th position.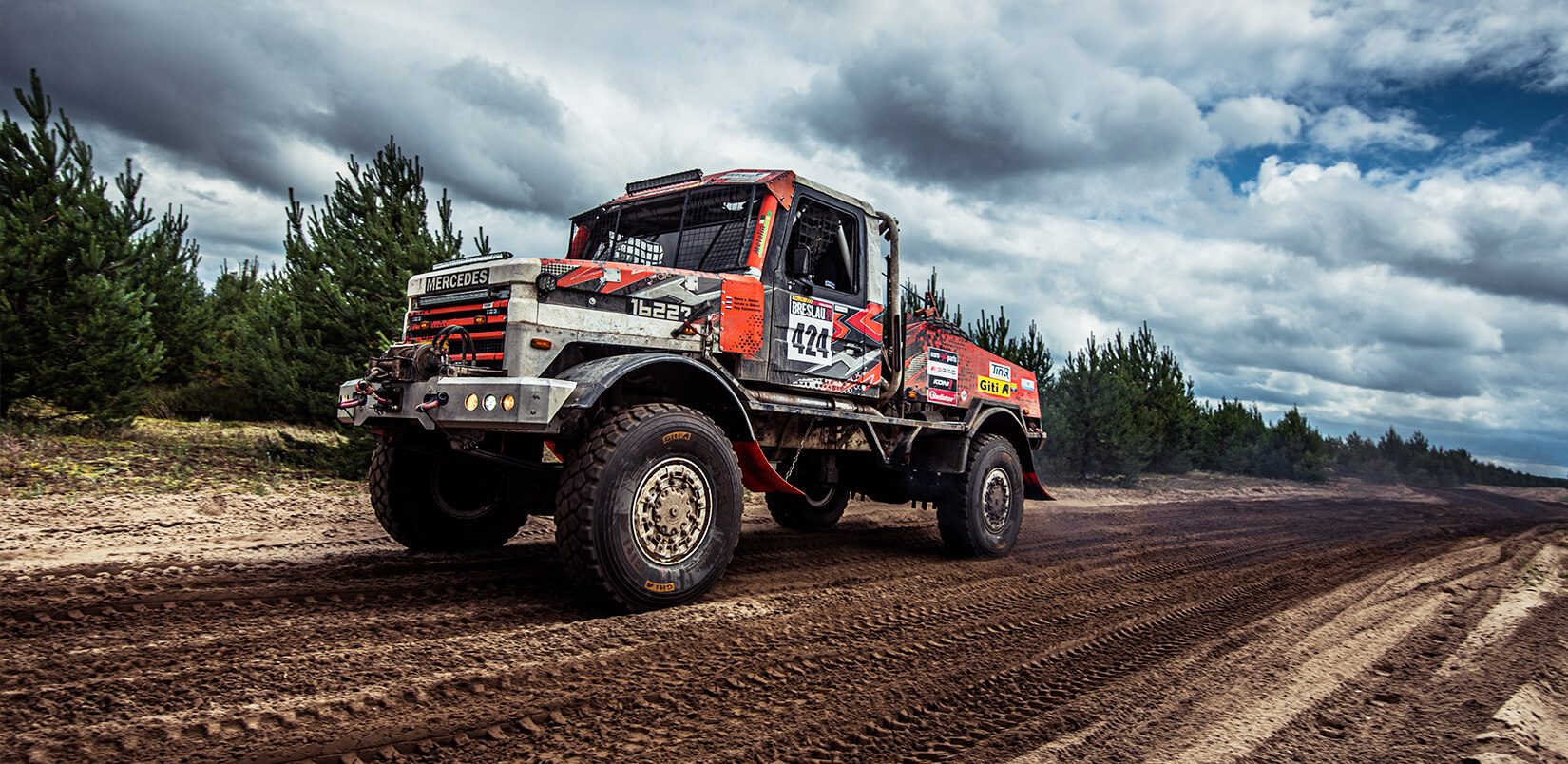 The tyres, vehicle and drivers faced worsening conditions on the Thursday when clear skies gave way to rainy weather making conditions treacherous, and even despite a broker rear suspension which lost 20 minutes the team finished in 7th.
After a long night fixing the truck for the final stage, Friday saw an outstanding performance which resulted in an overall standing of 8th place.
Stefan Fischer, Managing Director - Product Technology at Giti Tire Europe, said: "It is almost impossible to describe what the tyres go through at the Rallye Breslau. With deep mud, craggy rocks, mountains, sand and rivers, plus the extreme forces they are subjected to, they really do face every object imaginable.
"So to say that we suffered no critical tyre damage or punctures the whole race and that the drivers were really happy with the tyres in both wet and dry conditions is a huge achievement and testament to the quality of Giti tyres.
"As with track motorsport we will now take these tyres and study their condition to see exactly what we can learn, and this information will be considered across not just our truck and bus ranges, but our light truck and passenger car portfolios as well."
Dave Willebrands, Account Manager of Truck Tyre Partner, official distributor for Giti truck tyres in the Benelux and responsible for the partnership between European Truck and Trailer Care, Truck Tyre Partner and Truck Team Holten, says participation in the Rallye Breslau make a major point.
"For us it is confirmation of the outstanding quality of Giti tyres," said Willebrands. "We again prove to be supplier of reliable and low cost per kilometre truck tyres in the replacement market and this Rallye shows again how good our tyres are in the most demanding situations."