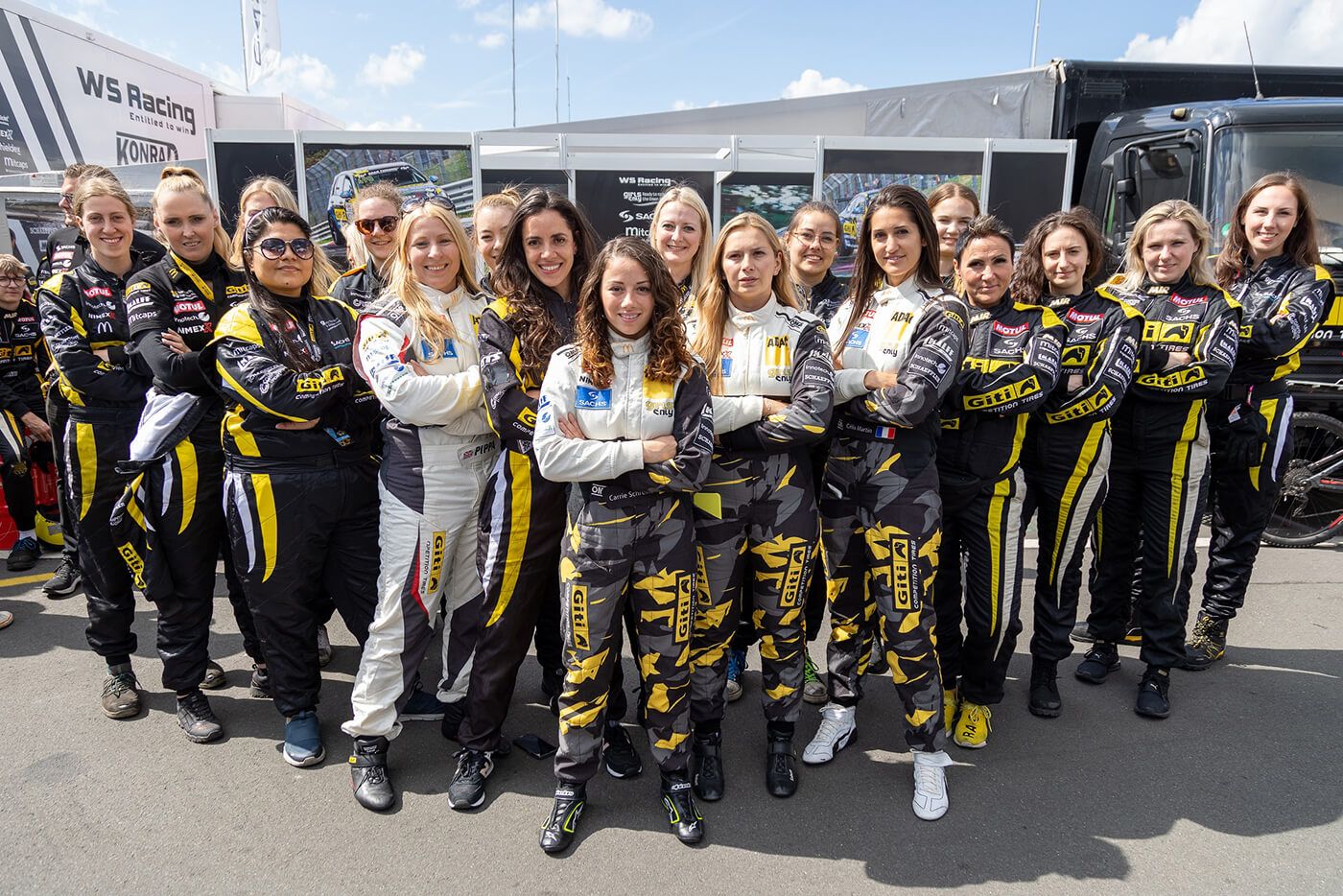 Giti celebrates podium finish and class win at 2022 Nürburgring 24-Hour
Both vehicles delivering on GitiCompete GTR1 tyres
A delighted Giti Tire Motorsport by WS Racing team achieved an unprecedented podium finish and class win at the 50th ADAC TotalEnergies 24hr Nürburgring endurance race, with both vehicles delivering on GitiCompete GTR1 tyres.
The new BMW M4 GT4 of 'Girls Only - Ready to Rock the Green Hell' achieved a magnificent third place in the powerful SP8T after a near seamless weekend of high-octane action which saw the race go the full distance.
Car #220, driven by Carrie Schreiner, Célia Martin, Fabienne Wohlwend and Pippa Mann, was again supported by an all-female pit crew and management, and after a small technical problem in the first qualifying round, went on to perform brilliantly both in-and-out the cockpit.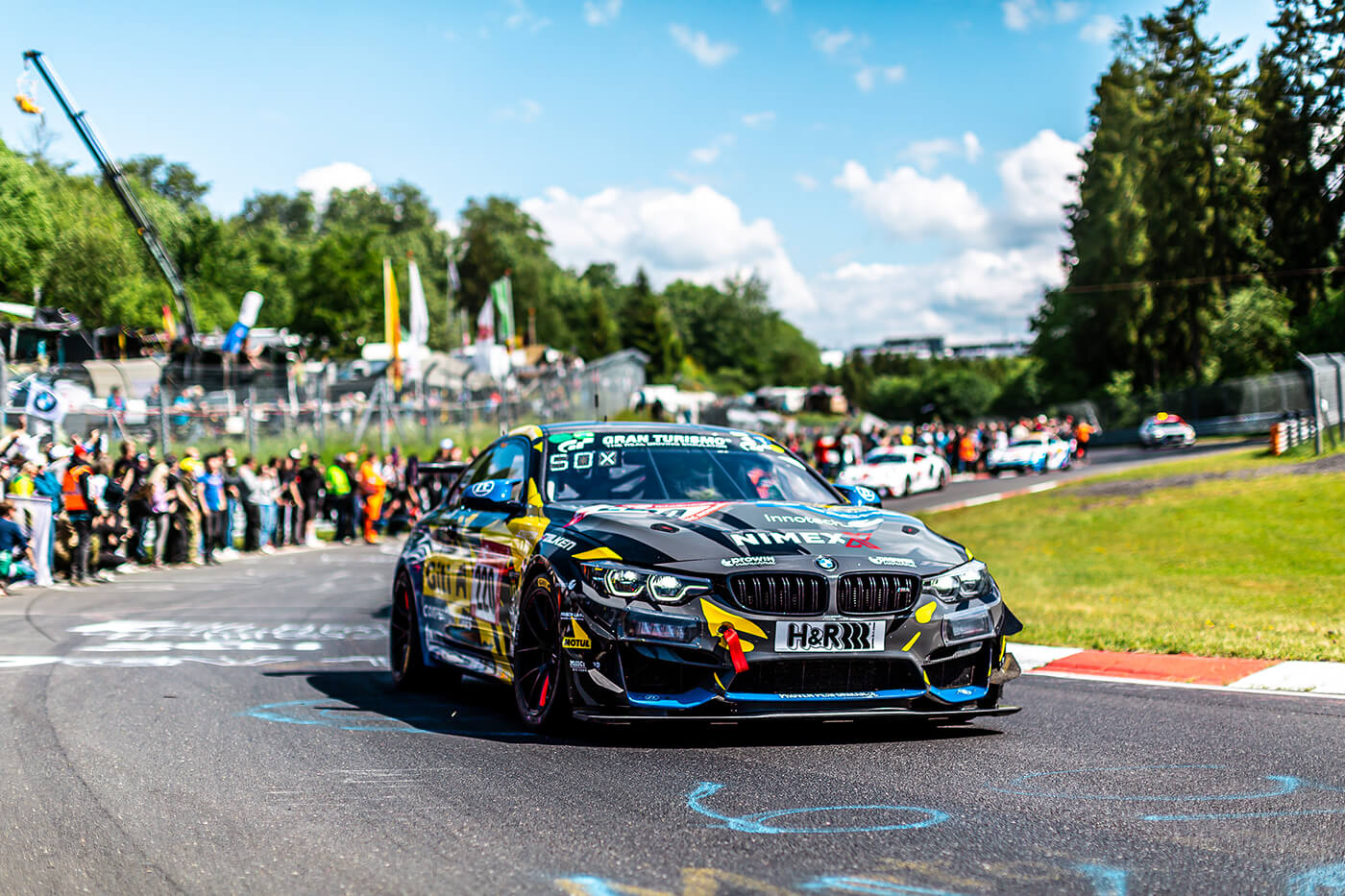 Having battled for second place most of the race the team fell behind two more powerful Aston Martins, but a place on the podium ensured this trailblazing project continued to attract the highest levels of praise and media attention for their remarkable feats.
In its second success, Giti Tire Motorsport by WS Racing's Golf VII GTI powered to the chequered flag to win the hugely competitive VT2 front class.
Racing against both private and works-supported vehicles the team beat all opponents to prove in endurance racing that constant performance wins over pure lap times, with both drivers and support staff having to operate in complete unity.
In total over 680 GitiCompete GTR1 tyres were onsite to support all four cars which entered the race with Sebastian Bell, Motorsport Tyre Engineer for Giti Tire and his team providing full support throughout.
The tyre forms part of a comprehensive range of competition racing patterns which are used in events around the world. The proven technology findings are adapted to further develop its everyday portfolios, taking learnings 'from the racetrack to the streets'.
Giti Tire's six-minute review video of the 2022 TotalEnergies 24hr Nürburgring endurance race can be viewed here:


Stefan Fischer, Managing Director - Product Technology at Giti Tire Europe, said: "Huge congratulations go to the teams for their amazing achievements over an unprecedented weekend, a podium finish in the SP8T and victory in the VT2 front class really is the best result in our six-year partnership."
"Our most important consideration is that the tyres performed amazingly well on all four cars, and coupled with our excellent team we were able to contribute to the weekend's success. It is proof that our tyres really can meet the most demanding performance requirements."
Stefan Brohs, Marketing Director - Europe for Giti Tire, added: "To have the world's best motorsport fans back for a sold-out weekend was more than amazing and presented us with a fantastic opportunity to engage directly with true driving enthusiasts."
"Couple this with millions of global viewers and social media users and we saw our #gitiracing marketing activity hit record numbers, another fantastic achievement to add to what has been a massively successful weekend."