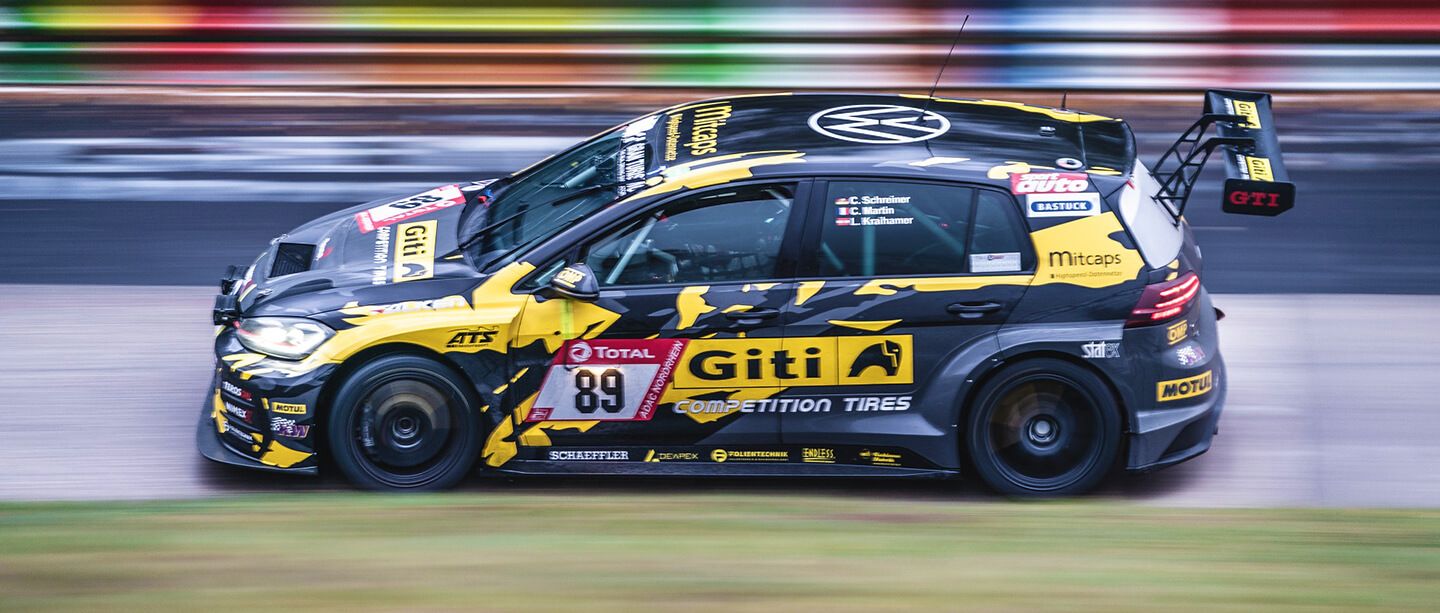 ALL FOUR GITI TIRE CARS ACHIEVE TOP THREE FINISHES AT NÜRBURGRING 24-HOUR
Trailblazing #gitiracing all-female racing team captivate home audience
All four Giti Tire Motorsport cars achieved top three finishes in their race classes at an action-packed Nürburgring 24-Hour, with tyre management proving decisive in helping the teams overcome terrible weather conditions.
Running across September 24-27 the race, which was suspended at 23:00 on the Saturday due to heavy rain and restarted at 08:00 on Sunday, saw only 70 or the original 97 teams take the chequered flag at 15:30.
The Giti Tire Motorsport by WS Racing Audi R8 LMS GT4 finished in first place in the SP8 class, while the Volkswagen Golf VII GTI CLUBSPORT came in a fantastic third in the VT2 class.
However the SP3T class proved a massive audience highight, with the Volkswagen Golf VI GTI CUP finishing in second and the trailblazing #gitiracing all-female racing team in their Volkswagen Golf VII GTI TCR having to overcome a race crash and garage repairs to finish an amazing third.
With an entire female team inside and outside the cockpit, Giti Tire Motorsport by WS Racing made history last year as the first all-women crew to compete in the Nürburgring 24-Hour, building a massive following as they overcame 14 hours of engine repairs to successfully cross the finish line.
With only a handful of spectators allowed into the circuit, Giti Tire prepared a month-long global communication schedule that included a full history of the team, interviews with drivers and engineers, virtual meet-and-greet sessions and the race itself with behind-the-scenes coverage and race footage.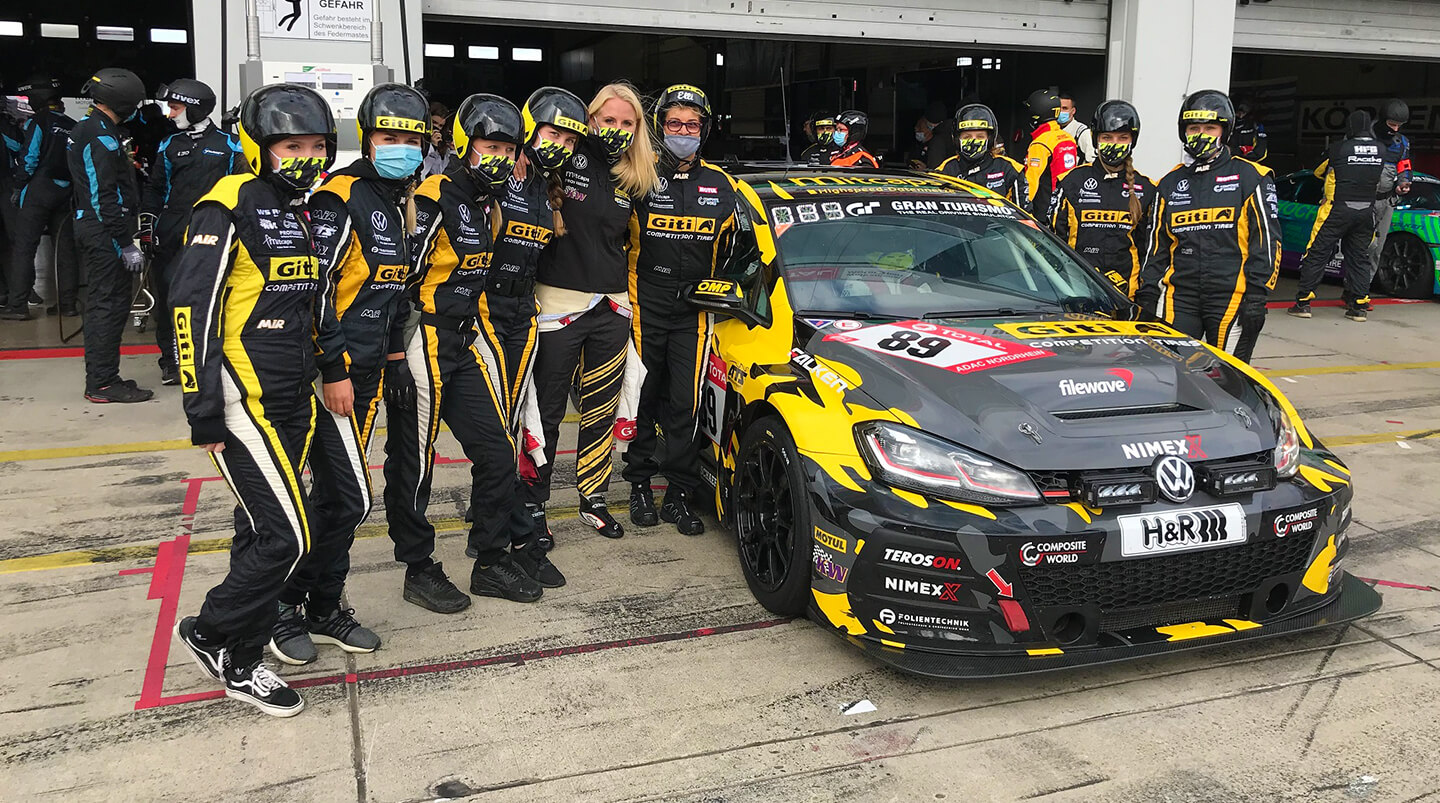 External PR was further boosted with the manufacturer's race partnership with motorsport.com and a German TV production company took hours of footage for a forthcoming documentary, Girls Only.
The #gitiracing social media activity also closely followed the challenges the tyre crew and technologies addressed to meet the intense demands of high-powered endurance racing, and how these learnings are taken 'From the racetrack to the street', as highlighted on the website.
All cars in the competition run on GitiCompete GTR1 tyres which form part of a comprehensive range of competition racing tyres which are used in events around the world. The proven technology findings are adapted to further develop its everyday passenger car portfolios.
Stefan Fischer, Managing Director - Product Technology at Giti Tire Europe, said: "Before the race we said this would be a Nürburgring 24-Hour like no other, and with some of the most challenging race conditions we've ever experienced it certainly proved to be the case.
"The race conditions were extremely challenging, not just in terms of the wet weather but the cold. Tyre management was a key factor, and during both qualification and warm-up we kept making subtle modifications to ensure the tyres delivered peak performance.
"The technical information we gathered from this race will be extremely interesting, and as with all racing activity we'll see what learnings we can adapt to keep improving our Giti, GT Radial and Runway tyre portfolios."
"Four top three finishes in our race classifications in awful weather is an amazing achievement," concluded Stefan Brohs, Marketing Director at Giti Tire Europe. "And we managed to bring the thrills and spills of one of motorsport's most exciting and challenging races into the homes of millions.
"But it doesn't stop there, all the information and video footage we have collected will be used across social media for months, and we will continue to create even more footage and drive reach and brand awareness with the remarkable Giti Tire Motorsport by WS Racing all-female team."