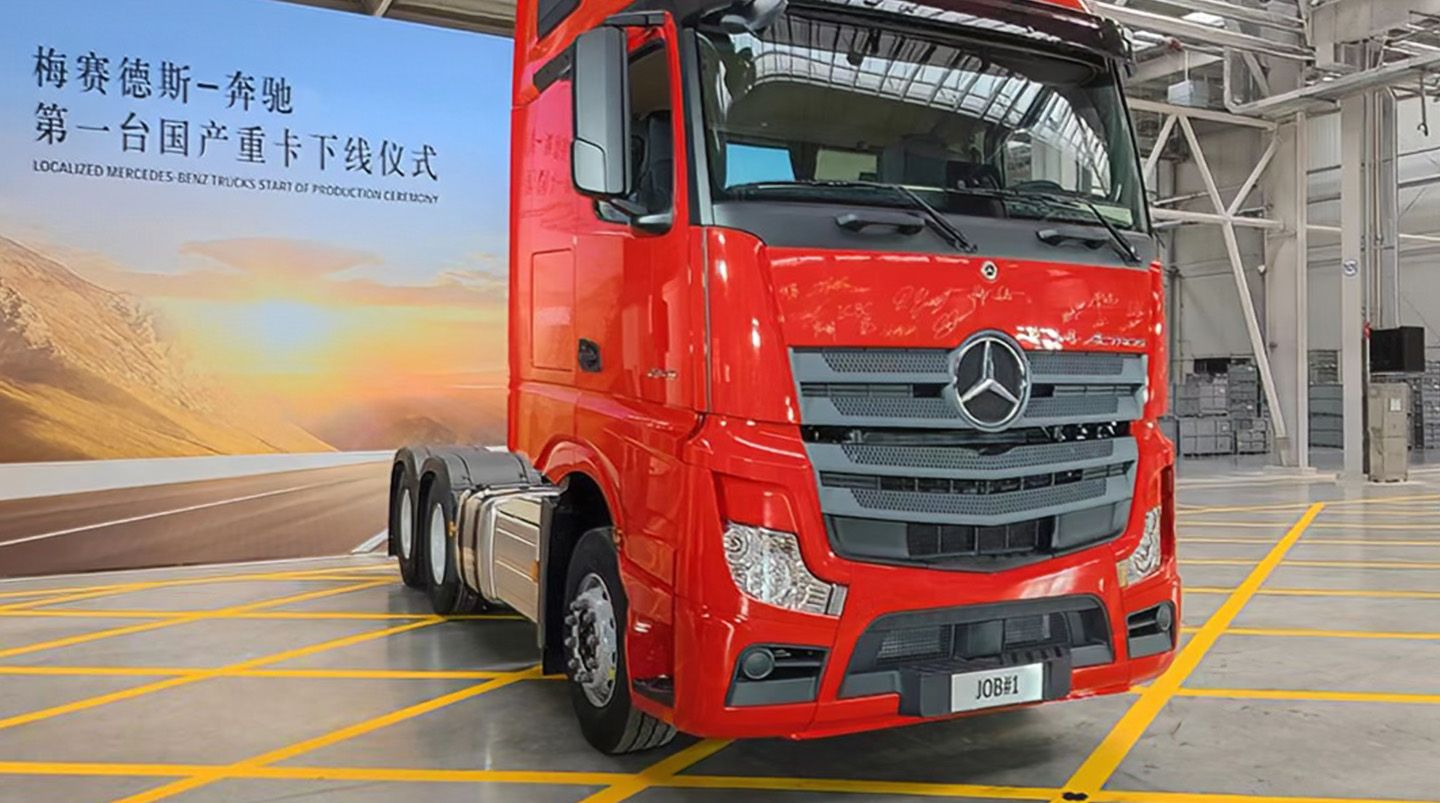 Giti reveals a-grade RR HGV tyres on Mercedes Benz Actros OE fitment


10.01.2023
Giti Tire's first A-grade rolling resistance HGV tyres have been revealed through a Mercedes-Benz Actros OE fitment in China.
The Giti GAR206 and Giti GDR207, in size 315/70R22.5, have been fitted at Daimler's Beijing automobile plant since September 23rd with the first deliveries reaching customers in November.
The ultra-low rolling resistance tyres were created by the manufacturer with detailed input from the company's European Research & Development Centre in Hannover, Germany who assisted with both development and testing activities.
Guided by the four core competencies of strong wear performance, low rolling resistance, super durability plus excellent handling stability and driving comfort, overall performance has been verified through a comprehensive road test of our tyres on a large domestic fleet under standard load conditions.
When compared with mainstream international premium brand fuel saving products in the market, the Giti GAR206 and Giti GDR207 consumed 3.6% less fuel and had excellent wear performance.
Stefan Fischer, Managing Director - Product Technology at Giti Tire Europe, said: "As a manufacturer we are proud to have fully demonstrated our technical heritage and advantages in product design and technology optimisation during the multiple rounds of rigorous objective tests that Daimler has for its OEM projects."