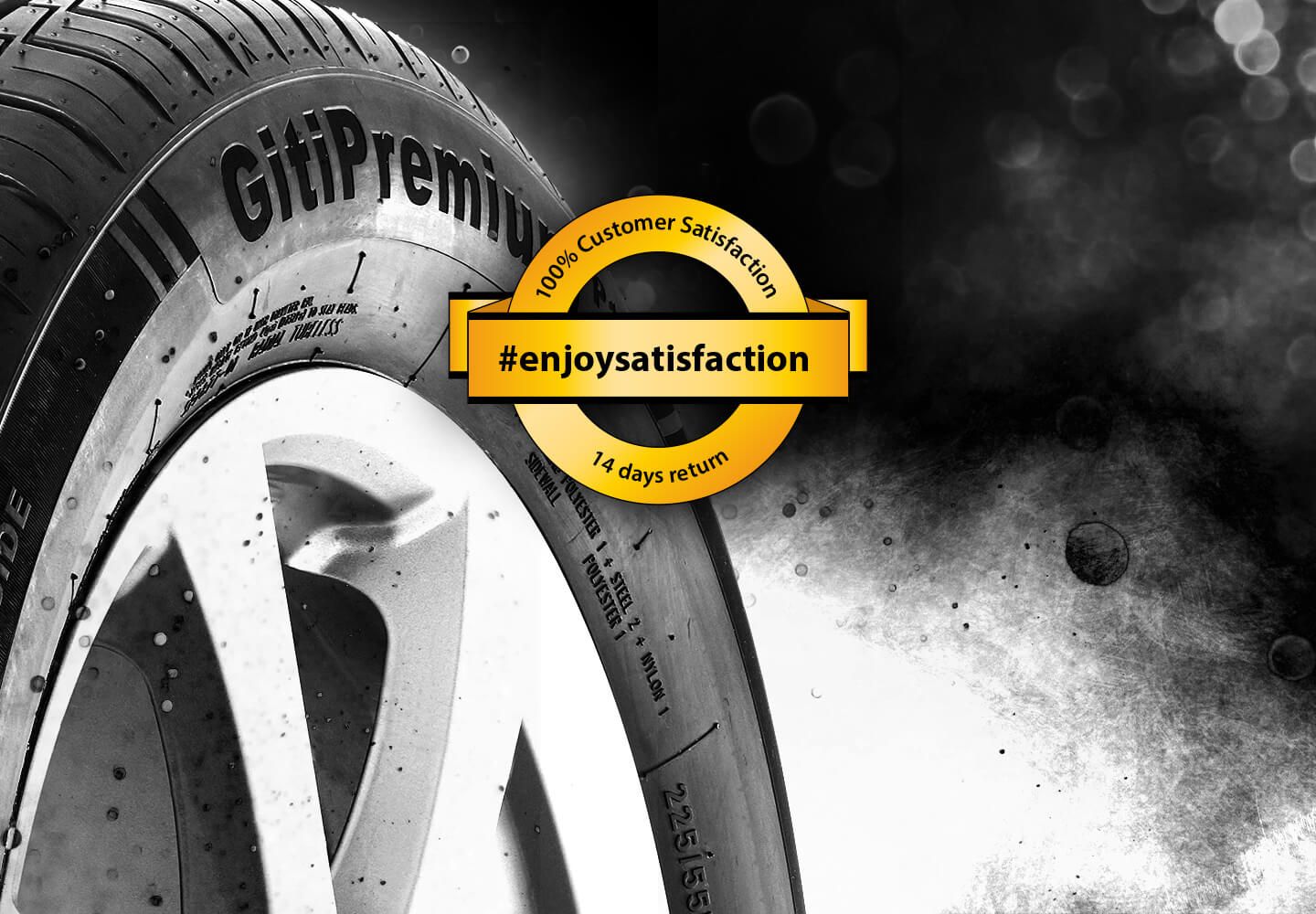 Giti satisfaction guarantee
Quick questions… answers quicker
Customer satisfaction is a key priority for us, so you have a 14-day right of return.
It couldn't be easier:
Print out the form, take it to the dealer and benefit from our 14-day right of return.
The form for tire return can be had here.
1) How long is my right of revocation applicable?
The Giti Tire satisfaction guarantee is exclusively applicable for a set of tires, i.e. four tires of the same model, bought at a Giti Tire specialist tire dealer.
2) How many tires may I return?
Die Giti Tire Zufriedenheitsgarantie gilt ausschließlich für einen ganzen Satz Reifen, d. h. vier gleiche Reifenmodelle von Giti Tire, die bei einem Giti Tire Reifenhändler gekauft wurden.
3) What are the conditions of exchange?
The exchange right applies for normal road use and up to a maximum of 500 kilometers. In the case of exchange the tread pattern depth of the tires must be at least 7 millimeters.
4) How does the exchange work?
Take along a new set of the tires of your choice or select it at your Giti Tire dealer. The new tires are assembled on site free of charge and the tires are taken back by Giti Tire. This means the ownership in the dismounted tires returns to Giti Tire GmbH.
5) Will there be a refund of money?
If the replacement tires are more expensive than the originally purchased tires, the price differen